my neck of the woods...
1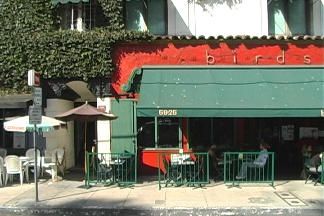 2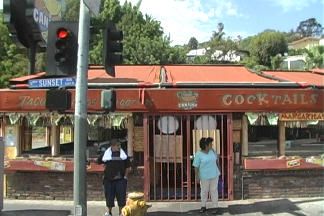 3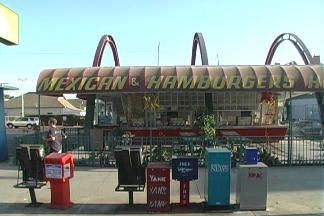 4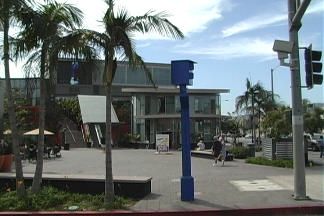 5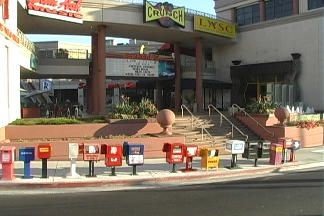 6
7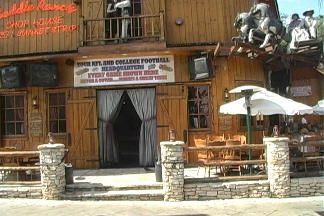 8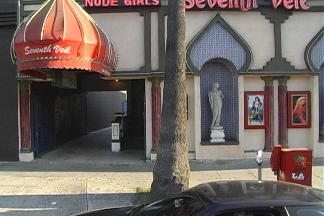 Here's some
insight
into my neighborhood for
LA Blogs
, using the cool new
A9 Yellow Page Search thingy
...
1. My favorite eatery.
Birds
is a great place to go on a Sunday afternoon. You can sit outside. Order some of their fabulous broasted-esque chicken. Talk with friends. See celebs often. Be aware that it's dreadfully close to the Church of Scientology though. My friend Joe says their Sloppy Joes are the best.
2. My favorite margaritas.
Cabo Cantina
is the bar you'll find me at the most often, especially when it's warm outside. I can't really tell if their margaritas are that good, really. I just know that between 4 and 8 every day, you get two for one. So that clouds my judgement. They also have a really good jukebox and some boneless buffalo wings that make my stomach happy.
3. My crack dealer. OK, not really. Never done crack. But if I did, I think this is where I would buy it. This food stand is near my apartment. But it is never open. Every once in a blue moon, they'll open up, sell a few tacos and then disappear. And they have a B restaurant grade too. Fishy, if you ask me.
4. My favorite place to shop. I don't shop. But when I do, I like a place that combines my favorite two places, cheap department stores and escalators. The
West Hollywood Gateway
has both. Who can resist Target and Best Buy being so close together? Throw in a Starbuck's, a Bevmo and a meat loaf sandwich from
Zeke's Smokehouse
and I am effin happy.
5. My favorite movie theater. Technically, I live in Movietheaterville. There's a lot of em around these parts. Long ones, fat ones, short ones, smelly ones. But I like the
Laemmle 5 Sunset
. Why? Because they're the underdog. They show independent films. Little films no one else usually has. That...and they have an escalator. Booyah.
6. My favorite grocery store.
Rock 'N Roll Ralph's
. This place is within walking distance from my apartment. Every time I go it's like an adventure. I've seen big time celebs, bums, stippers, pimps, American Idol contestants, travestites, porn stars and, of course, rock 'n rollers there. Simply the best, Tina Turner style. And they make some damn fine sandwiches.
7. My favorite place that has a mechanical bull. Oh,
Saddleranch
. For some reason, this is the place most people from out of town want me to take them. And I do, begrudgingly. I wouldn't mind it if it wasn't always as packed as those clubs you remember from your Spring Break days. But with more expensive drinks. They have a bull, which is fun to watch, drunk or sober. This is also where Real World and Road Rules cast members go to die.
8. My favorite strip club. Truth be told, I've never actually been
inside
the
Seventh Veil
. My old apartment manager used to bounce there and I'd go and hang out and talk with him. He'd try to trick me to go inside by saying, "Hey, we have all types of girls in there. Hot, ugly, fat, skinny, hairy..." I just like to say I live near the infamous club Axl Rose use to sing about. Or was it Poison? Hell. I'm sure they've all been there.