promise of sex every night for two weeks...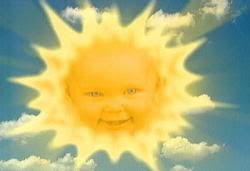 Creepy Sun Baby must really be shining down on me today.
A
piece of television
I actually worked on is being shown!!!
Premiere--This Sunday. March 26th. 10 p.m. VH1.
I guess they are then having a new episode air every night thereafter.
Don't tell my Southern Baptist grandparents. They might not appreciate the segments on anal sex, S&M, threesomes, etc.