letter to paris hilton's agent/manager...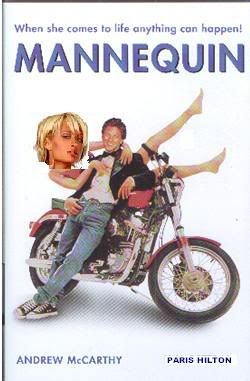 To the Agent/Manager of Paris Hilton,
I'm a huge fan. It would be really cool if you remade the 1987 classic
Mannequin
, starring Andrew McCarthy, but with Paris in the Kim Cattrall role. Only in this one, the guy doesn't kiss the mannequin and she stays a mannequin for the entire movie. The end.
Sincerely,
Me
p.s. I'm so excited about
House of Wax
I could
happy slap
someone.