things to do in burbank when you're dead lame...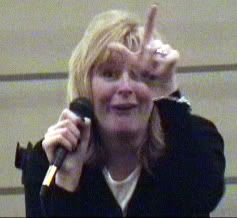 I will only go to this
sad sad event
if the following happens:
I want
Butch
and
Porky
from the
Little Rascals
to double-team
Traci Bingham
on the Batmobile. While this is going on, the
scary girl from The Ring
will pass by eating pancakes and see this grotesquely alluring turn of events, prompting her to vomit all over nearby
Barry Williams
. He will in turn vomit on
Frank D'Amico
who will then vomit on
Tiffany
AND
William Katt.
Lou Ferrigno
will see all this, be kinda pissed that no one vomited on him and--while Hulking out---jump into the
Back To The Future
Delorean with
Lainie Kazan
. Unfortunately, he will not be able to get up to 88 mph because
Penny Peyser
and
Allyce Beasley
will be in the way risking their lives!!! So he'll get out of the car, only to be reprimanded by
Betty Lynn
. Then they will....awwwwwwwwww, WTFever.
I lost interest when
Don Knotts
dropped out anyways.