michael bay presents the icecreamanator...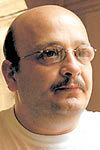 Kid: "Hello, Sir. May I buy one of your delicious Nutty Buddies?"
Ice Cream Dude: "What did you call me?"
Kid: "Ummmm....Sir?"
Ice Cream Dude: "I will
DESTROY YOU
!!!!!!!"
(This is when he pulls a Nutty Buddy launcher out of his ice cream truck and starts to Nutty Buddy the poor defenseless youngster
to death
.)
Kid: "What the....NOOOOOOOOOOooooooooooooooooooooooooo!!!!"
Annnnnnnnnd scene!
MUST READ---BEST STORY EVER.