you're killing me smalls...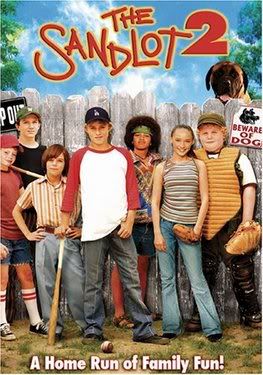 What the hell, James Earl Jones?? I thought we were BFF.
We have our poker night ever other weekend, we go to Dodgers games together, I'm always a shoulder for you to cry on...and you don't even think to tell me that you filmed a sequel (even if it's
a crappy direct-to-video one
) to one of the top 5 best baseball movies of all time!!!
You know I looooooved
Mandy Peppercorn
.
You know I loved S'mores.
You know I loved the main kid and his crappy long-billed hat.
WHYOHWHYDIDYOUDOTHIS??
And to think I had to find out all this at Target of all places.
You should be ashamed.