new york times doesn't care about your ugly ass kids either...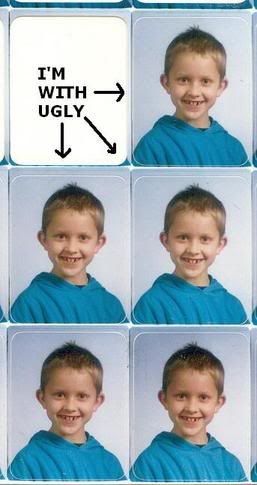 It really isn't big news that newspapers have become obsolete in breaking the big news stories nowadays.
But the fact that the
New York
friggin
Times
is almost 3 weeks slow on the
Ugly Ass Kids story
is ridiculous. Was it sitting on the Not-As-Important pile collecting dust for a while?
Britney Spears and her baby got prime coverage.
Tom Cruise and his baby
are probably in the process of putting up a full page slobber ad. What about the little people and our not-as-attractive babies?? Think about this: in the time that the NYT
has not reported
this urgent and time-sensitive news,
Jack Bauer has found and lost Habib Marwan at least 3 to 4 times
.
Suck on that, America.
Related:
I cared way back on April 13th
.