rosie purposely drives your bus over everyone else's sisters...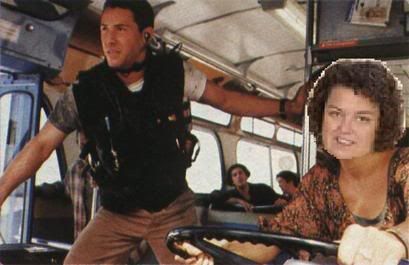 Can I just say that last night's CBS TV movie
Speed 3: Riding the Bus With My Sister
blew my previous favorite mentally-impaired sister movie,
The Other Sister
, out of the friggin mentally-impaired water!!
Out of shock/glee, I instantly called my sister this morning and said, "Promise me you'll never drive a bus or ride a bus. With me, someone's sister or someone sister's sister. Fo reals."
See also:
In the 3rd issue of SMRT-TV, I try to explain why I think my TV doesn't go farther up than channel 11 (1/2 of which is en espanol).