Celeb Maps thingee = new entertainment options...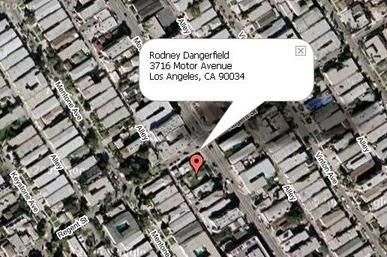 Celebrity Zombie Hunting.
Think about it.
"He's out there."
"But he's dead."
"But
it says
he still lives there."
"This thing is new. Shouldn't it point...to his grave?"
(DUH DUH DUUUUUHHHHH!!!)
"He's got more jokes to tell. He'll never leave. Oooooo!!!!"
"Zombie Comedian."
Also, Dean Cain lives
uncomfortably close to me
!
Try it yourself: Celebrity Maps