The time I told Ashlee Simpson to never ever never ever sing again (but she didn't listen) story...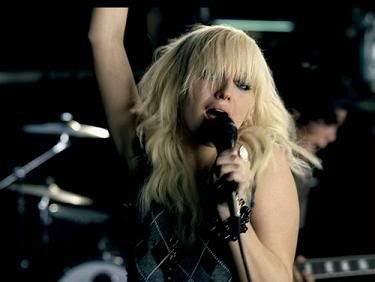 Loving Gawker's
Jason Lewis/Lindsay Lohan post
yesterday, today is going to be all about unique interactions with the famous. Sooooo, I thought I would let one of my best college friends, Dick Highcram (fantastic alias, man) come on board for a guest post about the time he told Ashlee Simpson that she sucked absolute donkey balls as a singer. I can verify that this story is 100% true. Not because I was actually in the room at the time, but after hearing the stories from both male parties, separating them and doing the whole prisoner's dilemma/
Law & Order
thing, they didn't crack. Enjoy.
**********
From: Dick Highcram
Sent: Tuesday, November 15, 2005 4:43 PM
Subject: The Ashlee Simpson Story
After college I moved to Hollywood to be a "writer," which really meant that I wanted to continue being a drunken ahole and live in a city where no one would judge me because in a city like LA, being a drunk pales in comparison to sodomizing everyone you see in a physical, professional and spiritual manner, which is the most common vice in that lovely town. And, no, I never sold a script, or even finished one for that matter. My first year was a little hazy. I spent a lot of time listening to Queen and Randy Newman records in a dark room in North Hollywood. This normally led to sitting naked Indian style in front of my TV at 3 in the morning watching
You've Got Mail
and sobbing. When that got boring, which was rare, I sometimes made my way to Saddle Ranch to drink bourbon and ride the mechanical bull before driving my car up into the hills and playing chicken with the deep, dark ravines.
A couple of my ahole friends moved out there with me to be "actors" and somehow one of them ended up running in the same circle as Ryan Cabrera, who is produced by the Goo Goo Dolls and mentored by Joe Simpson and dates/dated Ashlee Simpson. And well, that pretty much sums that up. Ashlee and I ended up in a position where we had to interact with one another several times, and I imagine this was just as painful and confusing for her as it was for me. In fact, I'm pretty convinced that she and I do not speak the same language, so I can't recount much of what she said, either because what came out of her mouth caused me to instantly black out, or because my brain was too addled by substances to comprehend her. It doesn't really matter.
But I do remember our last time together. I seriously can't explain how I found myself in her apartment, but the best thing I can come up with is that my douchebag actor friend was banging one her roommates. She still had roommates because her politically charged smash hit "Pieces of Me" had not been released yet.
The players in this drama are myself, young Miss Simpson, young Miss Valderrama (Wilmer's sister), and my sweaty Greek friend. In all likelihood, my Greek friend and I were present for the absolute nadir of these two girls' lives. I think I was speaking Spanish to Valderrama, because I figured that her skin was darker than mine, and that she must speak Spanish, I can't remember whether she actually did. I do recall that I had her cornered and she looked frightened.
Then the night took a turn for the fantastic. Ashlee started singing. My friend and I could not believe our insane luck, we were actually getting a free preview concert of the soon to be critically acclaimed selfless "Pieces of Me." Fortunately for Valderrama, Ashlee's throaty groaning distracted me. I stopped swaying, I stopped slurring, and my lazy eye departed. In a moment I had become completely sober, although not entirely rational.
And then came the defining moment in my relationship with Ashlee Simpson. Valderama asks me what I'm sure she thought was a rhetorical question, "Doesn't Ashlee have a beautiful voice?" The question hung in the air for what seemed like an eternity as I tried to grapple with the feelings that this innocent question had stirred inside me. My friend had a look on his face that could only be interpretted as, "Dick, Nooooooooooooooooooooo!" But that greasy Greek should know better than to hope to contain me.
I never saw Ashlee Simpson again after that fateful night but for all of you that have been subjected to the punishment of her music, for all of you who were orally raped at the Orange Bowl or feel cheated by her whorish deceit on Saturday Night Live, you can rest assured that I started her off on the wrong foot by pouring forth all of your future vituperation into one tersely delivered statement.
Me: Do NOT ever do that again.
Her: (indignant sound)
Me: EVER!
~Dick Highcram