britney spears has knee boobies...
These real-time notes are courtesy of The (21 year-old)Girlfriend: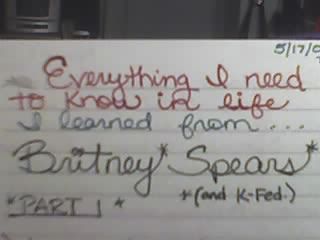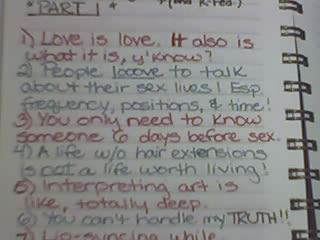 My take on
Chaotic
?
It was as if I was promised an hour-long trip to Sea World as a child. But just as I showed up, instead of happy and fun, there was no sea, no sea animals and no world. Just a big black sucking hole of unintelligence. Yep. That's about it.
See also:
Immoderation Lindsay's liveblogging
Overeducated liveblogs it too
Britney's Chaotic Stinker