the bachelor finale on tylenol pm...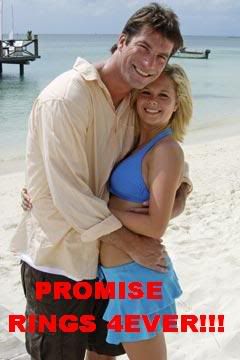 This is what happens when friends let friends take Tylenol PM.
Did anyone else watch last night's episode of
The Bachelor
? I haven't seen any episodes of it thus far this season, but HUH??
I only caught the last hour of it last night but I think I watched enough to confuse me. At the top of the list, did Brother O'Connell scare off all the
attractive
girls? Because choosing between the final two must have been excrutiating. One girl had a voice that caused actual pain throughout my entire body (even with the PM) while the other girl looked exactly like that cheerleader girl who always got pregnant her junior year of high school but still kept cheerleading. You know, the one with the depressing
I Can't Believe It's Not Butter
face (see above).
I dozed off for a second and woke up to both girls insisting that they were FRIENDS FIRST with Brother O'Connell, which I guess means they were all chummy for the first 2 days of the entire shoot?? Then sex? I don't know. I dozed off again and woke up to find BOC giving the bad news speech to
Annoying Voice Girl
in some godawful looking green-room. He was crying and she was really "I just won a car on
Price Is Right
" happy. I was confused. So I fell asleep.
That's all I got. Worst finale ever.