eugene levy: king of the world...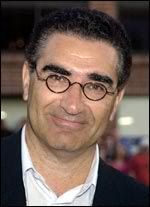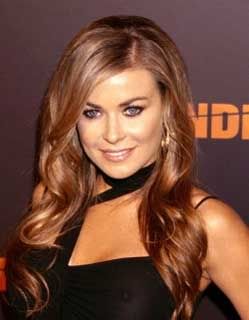 From today's casting strategy of pulling out the
Maxim Hot 100
issue, closing our eyes and just picking a random page:
Carmen Electra has joined the cast of "Cheaper by the Dozen 2" for 20th Century Fox. Steve Martin and Bonnie Hunt return as heads of the Baker family who, while on vacation, find themselves in competition with a rival family of eight children, headed by Eugene Levy. Electra plays Levy's new wife, a former actress.*
*That, my friends, is the sound of Eugene Levy high-fiving every single person he has ever met before in his entire lifetime.
(411 via
THR
)