lohan totally effs up her car...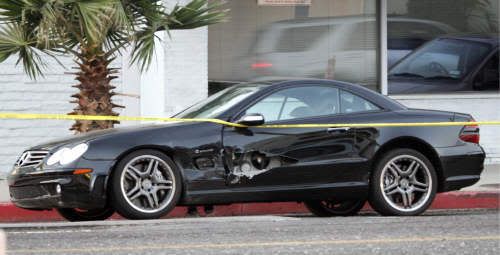 Okay, I'm sure you've heard
the latest Lohan news
.
If I would have been there right when it happened, instead of half an hour to an hour later, I would have consoled her someway. Showed her a magic trick. Shoved a few mozzarella sticks down her throat for laughs. Maybe played some classic Billy Ocean "
Get Outta My Dreams, Get Into My Car
??"
Luckily, she's okay.
Her car, on the other hand, is "tow up."
Related:
That car costs a minimum $489K
(roughly 461,321 Wendy's Frostys)
Also related:
Herbie Goes Bananas