papa seal, mama seal, naked baby seal...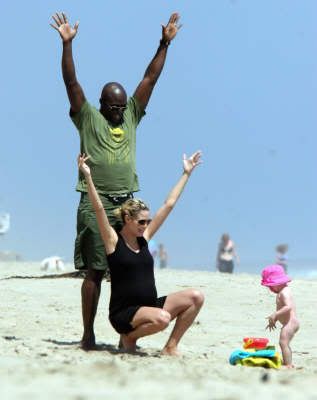 Come on guys!! It doesn't count as a touchdown if you're naked. Even I know that. And this is technically your baby now, Seal, and you're going to have to buy her some clothes sooner or later. There's only so many 90's complilation albums that can give "Kiss From A Rose" a home, dude. Once that window runs out, it's back to your day job: looking really really mean.
And, by the way, don't think that I'm not laughing on the inside every time I see a picture of you at the beach. A Seal at the beach! Get it!! Don't make me club you! HAHAHA!! It's funny. A J-O-K-E. Feel free to smile/laugh.