gail berman's pants are on fire...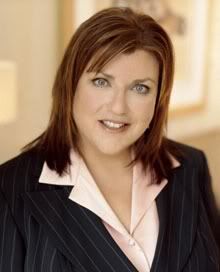 Dear Gail Berman,
I've spent the entire morning staring at my computer screen. I drank five cups of decaf coffee. I ate a muffin. And I still can't begin to understand why you, now President of Paramount Pictures, might want to ruin my entire life in one fell swoop. I seem to understand a convo we had a few weeks ago over some Coffee Bean vanilla lattes:
Me: Now Gail, I'm giving you first look on my "baby." My first full-length feature script. My pride and joy. If you don't like it, just don't tell me. It will ruin me. Come to think of it, don't even read it. Give it back.

Gail: But I must, J-Man. I must.

Me: Okay. But it's a fully autobiographical story about the personal struggles I had to go through to symbolically find myself. Writing it saved me. I hope you understand and treat it with baby exec gloves.

Gail: As you well know, we Hollywood execs put people first.

Me: Awww. I know. That's what I love about you guys.

Gail: It's titled Looking For Alaska? Are you kidding me?

Me: No. That's right.

Gail: Well, you're going to have to change that title.

Me: Change it? But it's the entire story. I was "looking for my Alaska." You know? Where the hell is Alaska? I don't know. I guess I'll go look for it. It's not there. It's not here. Does it exist? Oh. There it is. At the freakin' end of the Earth. Near Canada. It's hard work finding oneself.

Gail: Uh huh.

Me: It's very personal.

Gail: Sorry. We're going to have to pass. I hate Alaska. And all Alaskan titles.
So that's where we left it. You were passing. I was fine. Life goes on. And then I wake up this morning to find
THIS STORY
in the trades?? I don't even know this John Green fella. But I'm sure he doesn't know anything about "my Alaska." My Alaska, because of you, is now dark and full of confusion. What do you want me to do, Gail Berman? Cry? Bleed? I can't even leave my cubicle this morning. People are laughing in my general direction in the copier room. I can hear them. I might starve because I don't think Domino's delivers to my desk. Everyone knows you have destroyed my one dream. I hope you are happy in your shiny Paramount tower.
Not sincerely,
Me