brad pitt's oregon trail death...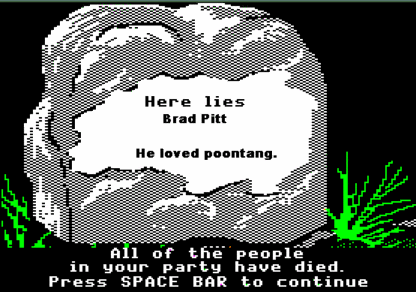 Millions of women can stay calm. C-A-L-M. When Brad Pitt finally croaks, he's not going out because of "
the flu
." According to everyone's favorite childhood game and kinda-dated-predictor-of deaths, Oregon Trail, he's punching his ticket because of too-much-lovin-itis. And little Maddox dies of typhus, by the way. And Angelina can't shoot a bear to save her life. That is all.