wil with one L comes full circle (to kill me??)...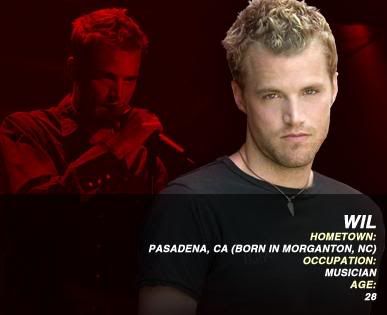 Did anyone watch
Rock Star
on CBS last night?? I just want to come out and say that, back in college at UNC, I gave
contestant Wil
(yes, with one L) and his band at the time,
The Wil Seabrook Band
, a pretty terrible CD review. I'd like to think (and hope) that he took all my constructive criticism to heart, cut his hair and cut his band (as in went solo, not with a knife) so that he finally could ascend to reality show "greatness."
But, of course, it could be the frightening alternative. He could have seen the bad review, followed me across the country and hatched a plan to take over some washed-up old 80's band looking for a new lead singer. And he did ALL THIS because he's coming to destroy me, lyrically and literally with up to 20 new remixes of INXS's truly truly shitty song, "New Sensation." Someone told me that's the show's theme song and that's the
real reason
I didn't watch last night's episode.
I'm not kidding. These are scary thoughts.