lindsay lohan does cancers proud...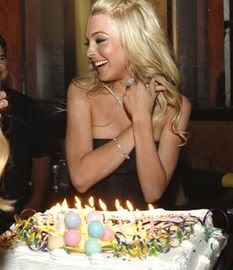 Maybe she won't notice we subbed in Easter eggs for the candles we ran out of??
Happy Birthday Lohan!!
May the rest of your years be filled with friends, laughter and laughing with those friends while you're trying to fit five of them in the corner bathroom stall at Mood. Yay for everyone being skinny enough!!