nasa guys not real world smart...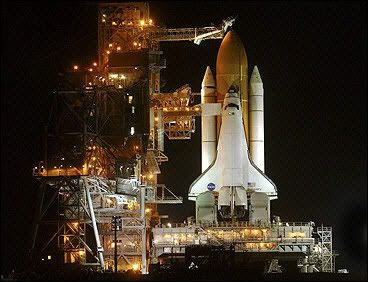 A freakin'
shoddy fuel gauge
??
If they would have hired me for the $30 million/year salary I originally requested, this wouldn't have been a problem. Or hell, they could have just read my best-selling book,
Idiot's Guide To Broken Fuel Gauges.
From Chapter 3, an excerpt:
Enough looking at the stupid broken fuel gauge. Let's do something about it. With one or two fingers, start tapping repeatedly on the glass surrounding the shoddy fuel gauge. If this doesn't work, don't worry. Just make an educated guess on the number of miles you can usually run on a full tank. Then, subtract, divide or add based on how long it's been since you last filled up. Then round down a bit for safety. You should have some kind of number. Bingo. You're in business.