don't tell mom the babysitter's boinking dad...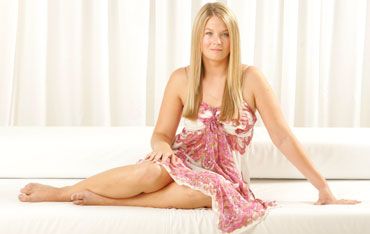 What is she splayed out on? A couch bed? This is the worst cheating whore babysitter picture ever. Seriously. I demand a re-take.
Sad sad news
about Mr. Jude Law coming from Babysitterland. Christina Applegate just fainted. The
Nanny Diary
chicks are pissed. And I just saw Mary Poppins punch a kid in a wheelchair.
What did you expect? Did anyone else see
Alfie
? I just feel sorry for the poor kid that must have found out. Did he walk in on them mid-coitus? That conversation must have been entirely awkward.
Jude:
Ummm, yes. Hi (Insert kid's name here).
Babysitter Whore:
Cheerio.
Kid:
WHAT ARE YOU TWO DOING????????!!!!??????
Jude:
Well, I'm paying your nanny. What does it look like I'm doing?
Kid:
Oh. Carry on.