bruce jenner is "the man" for today...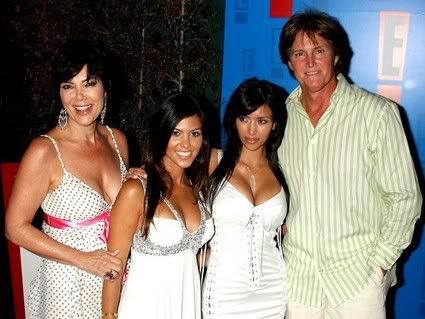 Do you ever sit at home and wonder, "Man, I wonder how Bruce Jenner's daughters are doing!!" So do I. That is why I bring you this picture from the party at the Roosevelt last night. Because not only are Bruce Jenner's two daughters fine. They are incredibly fine. Incredibly capital F fine. And if anyone sees them, you know, around...tell them I said so. And say that I'm "really cool." And that I'm "tall, but not too tall." Don't forget the "nice smile." Big fan of their dad's. Big big fan. He was in the Olympics, right?
EDIT: The daughters are the two in the middle. Just in case there was confusion.