reason enough to see the aristocrats...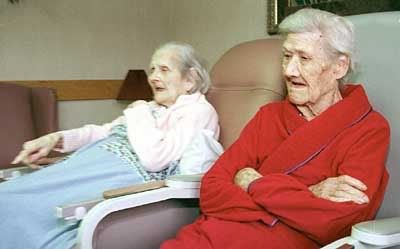 I'm not going to go through the plethora of reasons why you should go see
The Aristocrats
once it comes to your local theater. I'm just going to give you one good (and unique) reason.
On Saturday, I went to see the movie at the world famous Arclight Cinemas. Halfway during the film, three old ladies sitting directly next to me
walked the hell out.
And this wasn't a "We're going to get some Goobers, we'll be right back" walkout. This was a "I am so offended by what they just said on the screen that I will forget the $12 I paid and walk out of this theater in a fit of rage" walkout. And they did it
not 5 minutes in
,
not 15 minutes in
, but at least
45 minutes into the film
.
And for what reason? Just because one of the comedians in the film - I believe it was Andy Dick - explained, for the first time I've ever seen in a movie, the definition of the sexual slang phrase "jelly doughnut." Needless to say, it's not your grandmother's type of film. But it's damn funny. Check it out.