the scariest thing i've ever seen...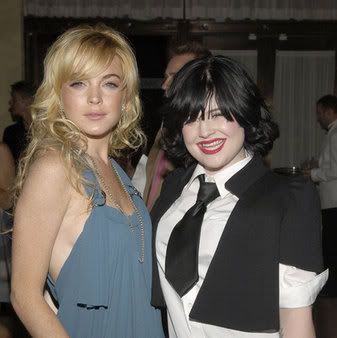 I think I need new eyeballs.
Because I just threw my other ones at the computer screen in extreme fright. What can I say? I thought she was coming to get me. As I was first looking at the pic, I did it from left to right and was like, "Hey, me likey very niiiice...wait a sec...DEAR GOD IN HEAVEN!!!" And I totally flipped out of my chair. K.O.'s got that "I'm coming to get you face," she's doing the "fat man in a little coat" routine AND she still
reminds me of a penguin
. I stand behind all of this.
On the other hand, Lohan
is
back. Hi-yo.