dude.man.phat. privacy watch: amy smokes, beast has a gigantic head...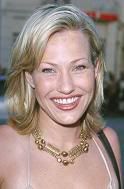 Sound the C-list celebrity horn!!! I saw Amy (aka
Joey Lauren Adams
) and the guy that played Hellboy and Beast in the "Beauty & The Beast" TV show (
Ron Perlman
) at the
Mayfair Market
last night. I think they were both buying groceries, which means we have something in common. RIGHT ON!!! JLA was with some scruffy-looking dude and her voice still sounds like she's a 12-year-old with a 4 pack a day cigarette habit. And the Beast's head is freakin' huge. While waiting in line, I think he caught me trying to see how many gallons-of-milk big it was. FYI, it was nearly 2. But, of course, that's just an estimate.