eat it extra!! (i get the britney spears baby conception suite scoop)...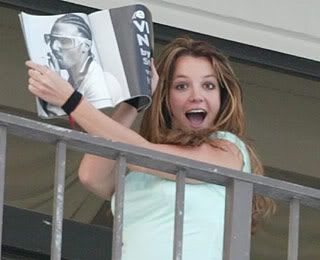 Well...gawd dern.
Britney got
full-serviced in a hotel room
.
Which means, everyone and their mother is rushing to Vegas to get the scoop on this room where all the magic went down. Heck, an
Extra!!
crew might be there sometime soon if they left really early from LA. Still, their "first scoop" won't be until tonight's broadcast.
But...OMG...guess what???? I've already got a pic of the $2.5 million digs. Through a friend of a friend, I looked at the place last month for my alternate-reality-much-richer self (just for fun).
HERE'S THE PIC
!!!