bea arthur: not up for a role in mission impossible 3...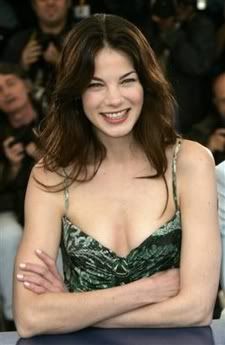 So...in the last four hours, as the Dude would say, shat has come to light.
Tom Cruise,
according to Liz Smith
, has his gamma rays set on
this girl
for the role of Hot Chick That Might Be Bad But Probably Will Die Just Minutes After Sucking Face With Tom 2.0.
I have a few different theories, Liz Smith.
A) You're old.
B) Tom 2.0 hasn't cast any females yet. Instead, he's given every female in Hollywood a super secret sexy decoder ring. And at a certain time in the future, as he deems fit, he will become all
Captain Planet
-like and call a select few to do his bidding in
MI-3
(SALMA HAYEK, BREASTS!!).
C) In a race to save time, he might just start calling out names, through gossip sites such as yours or during interviews, who
are not
up for a role in the movie. Actually I like this option best. Therefore, it is true.