ashton senses impending fatherhood doom???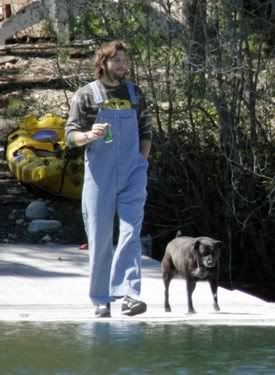 I feel for Ashton. I really do. We obviously both like Mountain Dew, overalls and not shaving every now and then. Most importantly, we both could or could not be a father at any given point in time. You just
never
know.
But, other than Demi, would anyone bat an eye if, immediately after this picture was taken, he just kept walking into this lake and drowned??
No Punk'd. Just drowned.
Anyone??
Think about it and get back to me.