monday morning microphone genocide...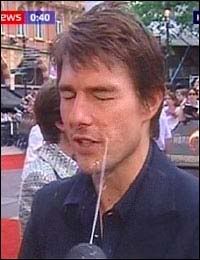 Kinda funny.
Until you realize that, at this moment, Tom Cruise is having that microphone's entire family killed.
p.s. According to the
eerie WOTW counter
, there's only about 8.5 days left. If that movie doesn't open to 50 gazillion dolleros, I'm starting to think Tom might
really
do something drastic. Like
Battlefield Earth
but not as funny. And, then, all we are is dust in the wind, dude.