wild on: chiquita headquarters...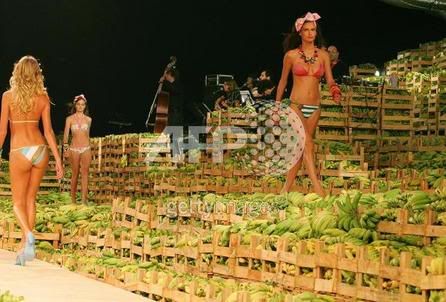 Consuelo thought his week couldn't get any worse. He and his wife have twins on the way, rent is past due AND he was just fired on Monday from his position as Head of Banana Bruising Prevention at
Chiquita Brands International
after 24 years of faithful servitude.
Then, while using his 10-minute library internet surfing time to search for banana-industry jobs, he sees these breaking-news photos. Not only is Chiquita doing better production-wise since his sudden departure. They're now throwing glamorous swimsuit fashion shows on the factory floor.
Poor Consuelo. He probably will never eat a banana again.