paris's poor little brother...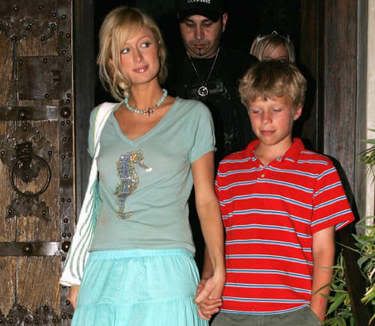 Awww...the little fella's got the "For The Last Time, Yes, I Know My Sister's Not Wearing A Bra Look" on his face.
How much you wanna bet that Kathy Hilton was sitting at home and looking at her burgeoning young son and said, "You better get your face out there in the public eye and start making an ass out of yourself!"
"But, Moooooom, I don't want to!"
"I don't want to hear any of your backtalk!! JUST DO IT. And chaffeur your sister around while you're at it. There hasn't been a picture posted on the internet of her since this morning."