my birthday present eleven days early...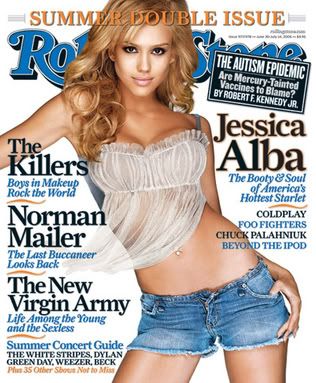 A few thoughts...
1) TOO MANY FREAKIN' WORDS!!! WHY!!!
2) Let's say I knew someone who was buying one of those huge ass IKEA poster frames. How would that someone, hypothetically speaking, blow this up into a poster?
3) Once I buy my
copy
copies, I'm going to take that "The New Virgin Army" article and rip it right out and throw it away. Pretend it never happened. Who reads/writes/desires articles like that? Terrible.
4) 2005 = Year of the Jean (
this
and of course,
this
)
5) Let's face facts. That's at least 75% more cover words than normal.
p.s. No obsession comments. Let me just cherish this moment as this entry slowly slips down the front page screen.