american pie's crappy curse...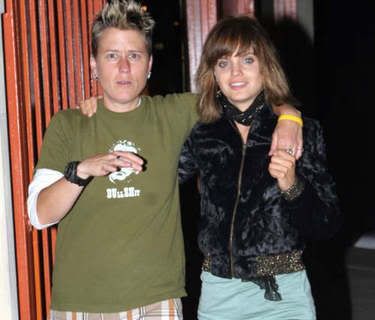 First off, my dad and Mena Suvari are "just friends."
Nothing else.
Secondly, what the hell is up with every single female from
American Pie
?? It's like they all walked the friggin' shitty plank into the Terrible Ocean. Shannon Elizabeth is the most unnecessary actress of all time. Tara Reid DID
steal my cell phone
and I don't care who believes me. And Natasha Lyonne is a scary scary lady who will cut your entire immediate family for a Menthol cigarette.
Alyson Hannigan is probably doing the best of the bunch but her only big non-
AP
appearance on film was 2000's
Boys and Girls
, personally considered special because it's the only movie I've ever walked out of in a movie theater. Just left the girlfriend there and went out and sat in the car. Best decision ever.
Has everyone seen
Battle Royale
? If not, you should be ashamed of yourself. Who wouldn't love it to have a reality show exactly like that movie but with all the
AP
girls? And we'd throw in Chris Klein just for kicks. I would sell KitKat bars up and down Sunset Boulevard for someone to make that happen. Of course, we'd have to let everyone but Lyonne have twice as many guns. I'm not kidding. She's dangerous.