second place: first place loser...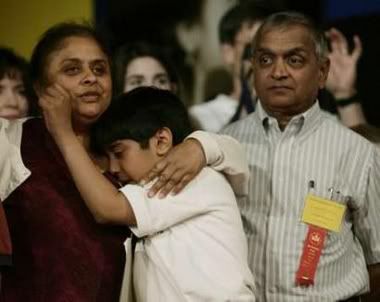 Well, the 78th annual
National Spelling Bee
is over.
And, luckiliy, we have an exclusive:
The Inner Monologue of the Father of Samir Sudhir Patel (aka 1st place LOSER):
"Holy smoke. I am so exasperated I could bludgeon someone with my pen. Or this other pen. Or even that other one. He has shamed our progenitors in a way that is most fallacious. Roscian!! Roscian!! Any dunderhead with half of an encephalon knows how to spell that. I am so ashamed I might just take off my ceremonial parent ribbon. What a discombobulation this has become. If another reporter lapidates me with one more incommodious inquest, I just might detonate with anathema."