a tale of two petas...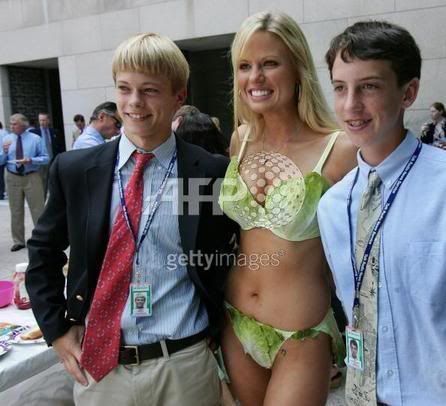 Good PETA: Note the delight on these two young lads' faces. They will cherish this glorious moment forever. Also note that we don't really know where either of their other hands are located. Third note: I love lettuce.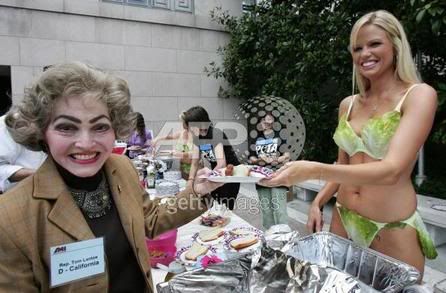 Bad PETA: No matter how much I agree or disagree with PETA's philosophies, the digging up of dead grandmothers and slathering of clown makeup on their faces is just wrong. This is just bad PR, PETA.