muscle & fitness invades "lost"...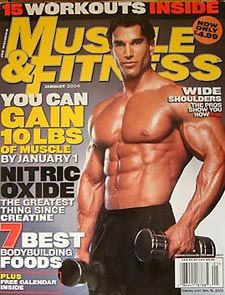 (SPOILERS AHEAD)

HOLY FRIGGIN' AWESOME!!
Now who saw
that
coming?? There
was
actually something in that hatch at the bottom of the ladder. SOME FOREIGN MEATHEAD WITH GUNS!! I went to a concert last night so I had to Tivo it and I
just
watched it. But dayum. That's much worse than any monster or polar bear. Crap, the guy is stocked with protein shakes, steroids and some kind of creepy MS-DOS program with the computer monitor always on frowny face. Next week, he's probably going to challenge all the survivors to some kind of Ironman triathlon challenge and throw a boulder on the weakest link like in
Lord of the Flies
. No wonder "the Others" quarantined that dude. I wouldn't want to deal with his Atkins-diet-following, Mama-Cass-listening, let's-build-our-own-personal-Soloflex-out-of-some-bamboo-and-twigs bullshit either. Terrible.
Perfect episode, though. Five stars.