Dance, Edward Scissorhands, dance...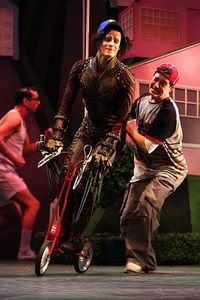 I would see
this ballet
(which, yes, would make it my 1st ballet) just for the scene in which Edward's friends push him around on stage while he tries to ride his first scooter with scissors. Much more difficult than
Running With Scissors
, that is. Scootering With Scissors.