coke claims another victim...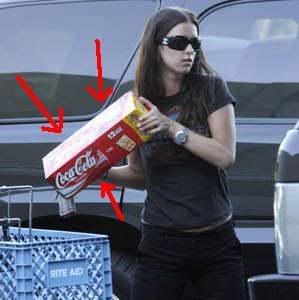 OH NOooooooo!!! Nicky Hilton's a coke addict too??
And a lazy one at that. She's got the 12-pack with the box that tears off at the end and becomes a fridge dispenser. But of course, that end box perforation thingee always tears off haphazardly at 3 AM and then, BAM, you've got COKE all over your kitchen floor. The police could walk in at that exact moment, someone would yell "Carl, dust me off some Hilton prints" and she'd be in for some Hard Time. In a federal pound-me-in-the-ass prison. All because of coke. It ruins lives, I tell ya.
See also:
Nicole Richie Is Hooked On Coke