where are they now: full house mophead twin edition...
Anyone remember these guys??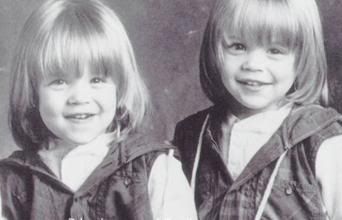 You know, the Katsopolis boys who always seemed to be laughing at someone
just
off camera. The next Olsen twins, right?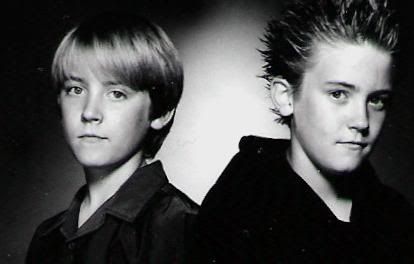 Well...they've got their
own website
. Looks like they've been loading up
their resumes
since FH. One of them looks to be going through his "extreme hair gel phase." And they've got a
fanclub
that's about to BLOW UP. Get there and make them superstars! I want these boys snorting coke off of a Hollywood producer's diving board immediately!!
In the meantime, let's enjoy a pic of Uncle Jesse and Danny, just chillin'.