kevin federline is decidedly not jesus...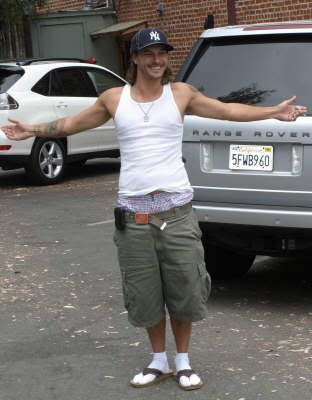 Sorry, Kev. For doing
that pose
, you just might be going to Hell. Despite his recent mainstream success in films like
Passion of the Christ
, only Jesus can truly be Jesus. Also, while we're on the subject:
-Jesus wouldn't wear
only
wifebeaters. He'd switch it up.
-Jesus definitely wouldn't be a Yankees fan. I'd see him more as rooting for the Royals(since they're terrible (common for them) but they try real hard!)
-Jesus didn't have socks with his sandals. Even Jesus would call that stupid.
-Jesus knew how to use his belt. It was more of a rope but he worked it.
-Hey, you've got the hair. That's something. Right?
Tags:

Kevin Federline
Jesus
sandals with socks