mischa barton's new rebound boyfriend loves chicks, holding drinks in pictures and rockin' and rollin' and whatnot...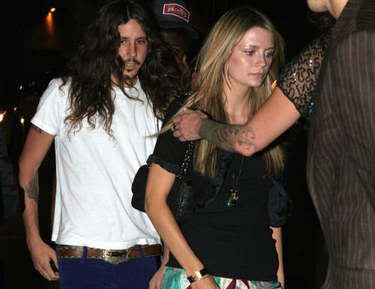 Wait a sec...I KNOW THIS GUY!!! I mean, I don't know him know him. But I know people who have...ummm...known him, if you know what I mean. Everyone meet Mr. Rebound, Cisco Adler. Don't ring a bell? Well, if Mischa had to move on to someone on the total opposite end of the spectrum of Brandon "Tubby Tub" Davis, she's done a fantastic job. I hope she knows how to funnel beers. Here are the stats:
Cisco Adler
(age 26)
-Owns and runs
The Roxy On Sunset
in LA
-Son of famous rock n roll producer Lou Adler (who also produced Cheech & Chong's classic 1978 flick,
Up In Smoke
)
-Was engaged at one point to Kimberly Stewart (Rod's daughter)
-Lead singer for the band
Whitestarr
-Could
never
write
immaculate love poems
-Co-starred with Paris Hilton in the short film,
Sweetie Pie
-Inspiration for character of
Cliff Poncier
?? (okay, i made that one up.)
Blah blah blah...this guy loves to party. Here's the pics: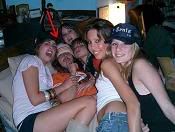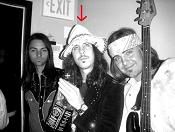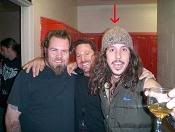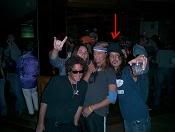 Update:
WAIT! Is Mischa Barton dating
Inigo Montoya
?