five things that make lindsay lohan angry when going out to lunch...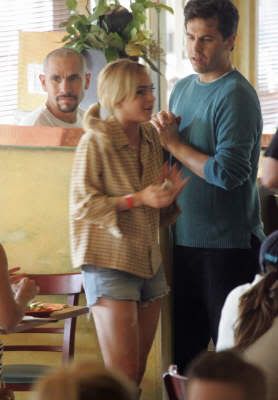 1. When creepy sweatshirt guys ask for her autograph right as she walks in the door. Seriously, dude. LET HER EAT. She actually
wants
to now. And tell your Latino friend to stop hiding behind that wall. It's freakin' everyone out.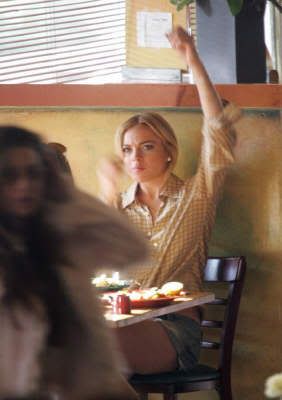 2. When the chef doesn't scramble her breakfast scramble quite enough. If she would have been at Toast, someone would have been cut. Luckily, today she was at the Newsroom Cafe (coincidentally, the employer of the guy she plowed into with her car this week). So, as a sign of goodwill, she'll instead resort to placing her hand in the air like she's in 11th grade English class. Take too much time, though, and it might lead to number three...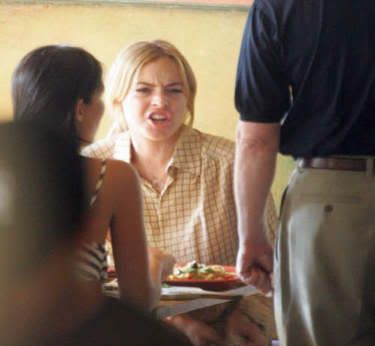 3. When guys wear high-waisted, pleated pants around her. She'll point you out and tear you a new one for this. Bad childhood memories about looking through the annual Sears Christmas catalog or something.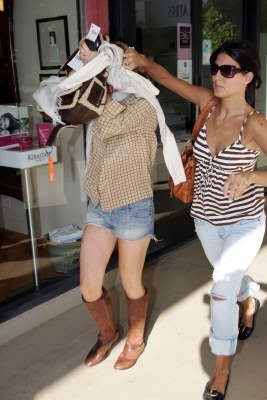 4. Being recognized as she's leaving the restaurant even though she's hidden behind a purse, her wallet and her friend's sweater. Usually, this would render her invisible. But, again, she had just sent a guy to the hospital who works at that EXACT restaurant. So...regular invisibility rules do not apply. Frankly, I'm surprised she wasn't wheatgrassed to death.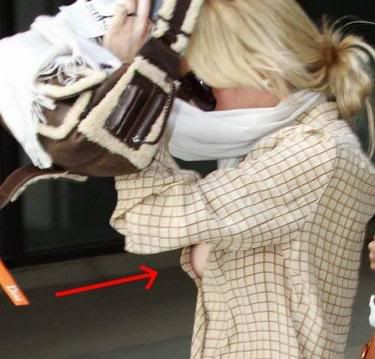 5. Wearing bras.