tom cruise finally puts his sperm where his mouth is...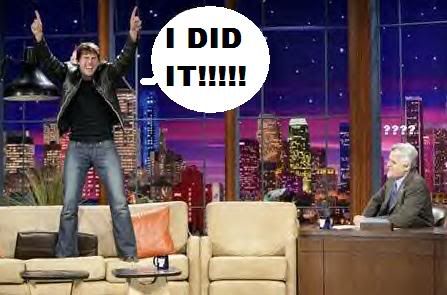 He's 100% hetero everyone!! Just like he's been telling us all along.
This
is such good news. After this past summer, in which I obsessed about the utter awesomeness of Tom Cruise to no end, I was getting worried that no news meant unawesome news. Luckily, I had set up a huge contraption made of pulleys and levers and rolling things like Pee Wee had in
Pee Wee's Big Adventure
to wake me up if Tom Cruise came back to his senses and started doing crazy things again. So he did. And it did. Thank you, TomCruiseDoesSomethingAwesome5000. Thank you.