best game of red rover...ever???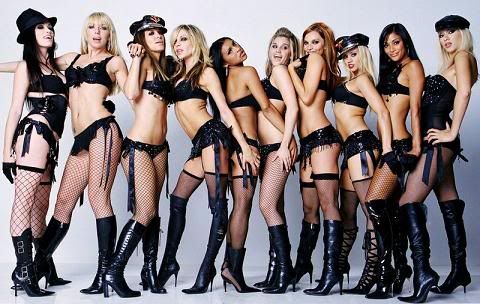 Sheesh. I had no idea that the Pussycat Dolls were this...hookerbooty. The only other thing I can say about this photo is: I hope none of them have that Avian Flu thing.
Because, you know, I've heard it travels fast.
Especially when you're writhing together with fishnets.
Don't ask me. It's science.