Lindsay Lohan has mind control over men...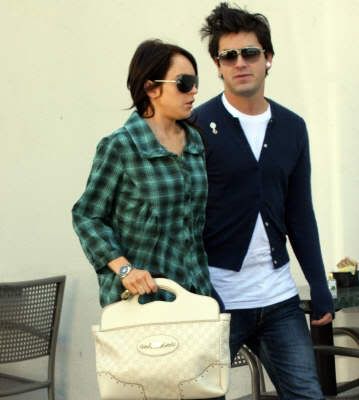 What other reason could there be for this random dude to be wearing my grandmother's sweater? It's waaay too small for him. And that shirt she's wearing looks like my grandfather's hunting shirt. If only one of them were holding a can of
Ensure
, this would be like a geriatric Freaky Friday. Yep, my grandparents are both going to be majorly pissed once they see this. Not because they're missing the clothes that Lohan evidently stole through some kind of California to NC portal. Trust me. They'll live. But because they're really trendy and she's probably going to try to take all the "grandma sweater/grandpa flannel is new black" credit. She's crafty, I tell you. Crafty.