home improvement's wilson: cocktease...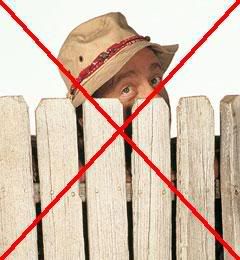 A. This is the last fresh
SMRT-TV
for a while, y'all.
B. I wrote my entry flyin' high on cold medicine
C. No, really. I did. And I gave out awards:
Worst Supporting Neighbor In A Series — Wilson on Home Improvement made me hate fences as a kid! Seriously! What a cock tease! Show us your face, weirdo!
I realize I need professional help.