red carpet fashion arithmetic...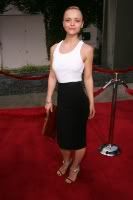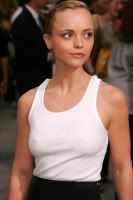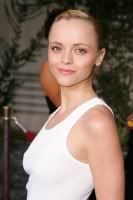 Christina Ricci: Got the memo that it's hot as all hell in L.A., planned accordingly
Mid-length business skirt + Wifebeater = Business Casual
I'll give her points for it fitting her well. And at least she tucked it in. You see, only girls can do this. You don't see guys wearing a dress shirt and tie and some boxers out there. Or at least I haven't seen any at the red carpets I've been to. Okay...the red carpet I've been to...I saw it from across the street. Shhhh.
Other red carpet superstars:
Miss Teen USA
Bruce Dern
Jean Jacket Guy
Jonathan Lipnicki
Eva Green