"joe, you stand up next to jessica. your dad and i will sit next to ashlee."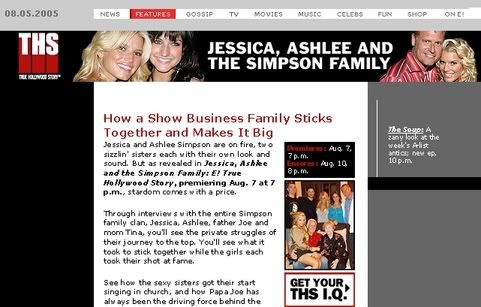 Okay. So, just a normal webpage promoting a new show on the Simpson family, right? You know, ra ra, we are fam-i-ly and all that jazz!! But...if you look closer at that little teeny tiny pic of the family clan, you find this: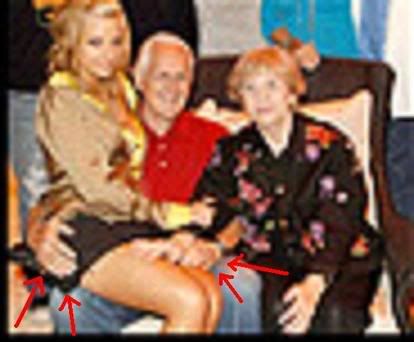 If this was any other family besides Joe Simpson's family, I wouldn't bat an eye. But since it is, I did. Both of them. A few times. Jokes aside, that is just plain eerie. Especially since Grandpa is smiling so...big.
Tags:

Jessica Simpson
Ashlee Simpson
Joe Simpson