ethan hawke: friend to all cracked-out nyc squirrels...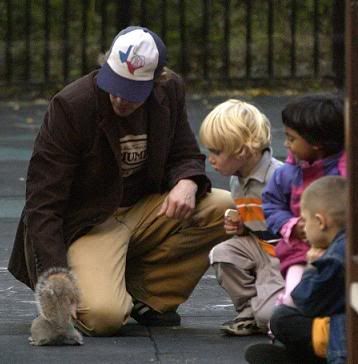 "When Ethan Hawke doesn't read
the latest squirrel news
, the Ethan Hawke NYC Day Camp is unknowingly put in danger's way."
Let this be an example to all celebrities everywhere that if the squirrel is close enough to you to jump on your face,
he may just decide to jump on your face
.
Especially
if the squirrel's seen
Snow Falling On Cedars
. Squirrels are all vengeful like that. They hate boring movies and every actor in them. I asked one about it once, but I was at least 20 feet away. Standing warily. With a gun. And a Nerf ball.