how do you say "uggggghhh" in french??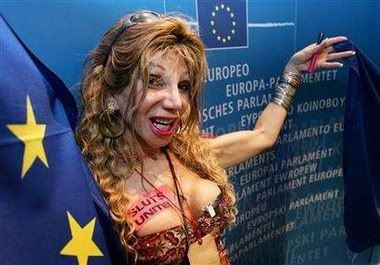 According to
this news
, this is a French prostitute.
And according to the floor, I might have just been sick.
But only a little. Ugggggh.
BTW, she (he??) totally ganked my concept for a new airline.* Or at least she (he??) put it on a sticker to "rally the troops." I would sue her (his??) skanky ass but something tells me she (he??) wouldn't be able to afford representation.
*Fly Sluts United. Everyone Else Does.